The Magic of Upcycled Meadowfoam Seed Oil For Your Skin
Meadowfoam Seed Oil is the first ingredient in our illuminating Desert Oils for so many reasons that it deserves its very own blog! Deeply restorative, and some might say transformative for the skin, Meadowfoam Seed Oil is also incredibly sustainable and good for the planet #nosacrificebeauty. Keep reading for all the tea on this lesser-known skincare star.
The Skincare Benefits of Meadowfoam Seed Oil

Acne-fighting
With a low comedogenicity score (meaning it won't clog pores), and sebum-balancing eicosenoic acid, Meadowfoam Seed Oil is an ideal hydrator for oily or acne-prone skin.
Moisture minus the greasiness
Meadowfoam Seed Oil creates a barrier over the skin – locking in moisture, and leaving skin petal soft and hydrated, without the greasy after-effects of many other moisturizers.
Protects against sun damage
A recent study showed that 2 compounds (3-methoxybenzyl isothiocyanate and 3-methoxyphenyl acetonitrile) found in Meadowfoam Seed Oil help protect against UVB rays and the hyperpigmentation that can come with fun in the sun.
Balances all skin types
Thanks to its similarity to our own skin's oils, Meadowfoam Seed Oil works on all skin types. It helps create the perfect balance of oil production whether your skin is dry, oily or in-between. It's the goldilocks of skin oils – just right!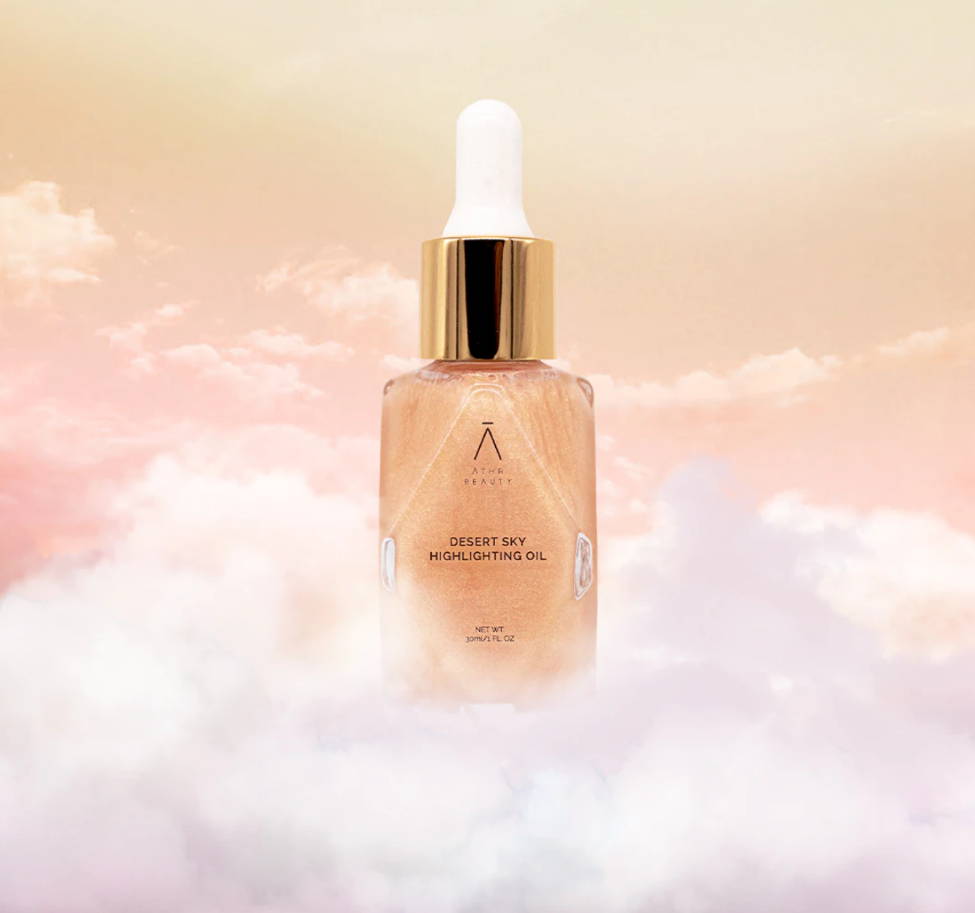 Helps fight premature aging
Rich in Vitamin E and Omega-9 fatty acids, Meadowfoam Seed Oil can help prevent free-radical damage which can lead to premature signs of aging.
Less visible wrinkles
Hydrated skin is smooth skin, and with this ingredient's super effective moisturizing powers, fine lines and wrinkles look plumped-up and less visible.
---
Farmers plant Meadowfoam as a crop rotation to help prevent soil disease and reduce weeds. The plant acts as a land-healer and helps create better yields for their regular crops. 90% of cosmetic Meadowfoam Seed Oil comes from Oregon, where thanks to heavy rainfall, no extra water is needed to grow this plant. Save on water and save your skin!
---
Other Glow-Giving Ingredients In Our Desert Oils

Our Desert Oils are packed with nourishing, collagen-boosting, and brightening ingredients to not only give you that cosmic, from-within glow, but to drench your skin in hydrating, skin-loving goodness that lasts. Keep reading for the ingredients behind the Desert Oil obsession:
Diamond Powder: Beyond their shimmer and shine, diamonds help stimulate collagen production, reduce the appearance of sun damage, and brighten the skin. They reflect harsh light away from the skin, camouflaging fine lines and wrinkles.  
Rosehip Oil: This moisture-rich oil is full of nourishing fatty acids that keep your skin looking hydrated and smooth. Antioxidant-rich vitamins A and C boost radiance, combat discoloration and sun damage, and encourage healthy collagen production.
Jojoba Seed Oil: Rich in Vitamin E, Jojoba seed oil helps fight oxidative stress that can cause premature aging.
---