Our Fave Fall 2022 Makeup Trends to Try With Your Moonlight Crystal Palette
Did you know our
Moonlight Gemstone Palette
just won
Best Clean Eyeshadow Palette
in the first ever Cosmopolitan Reader's Choice Awards?! We're celebrating by sharing our fave fall beauty trends created with YOUR fave palette (thank you beautiful people for voting for us)!
Try out these looks in full or use them as inspo and paint freely - whether you're feeling ethereal, dramatic, or monochromatic, the rainbow toned, sapphire-infused Moonlight Crystal Gemstone Palette has a hue and mood for you.
---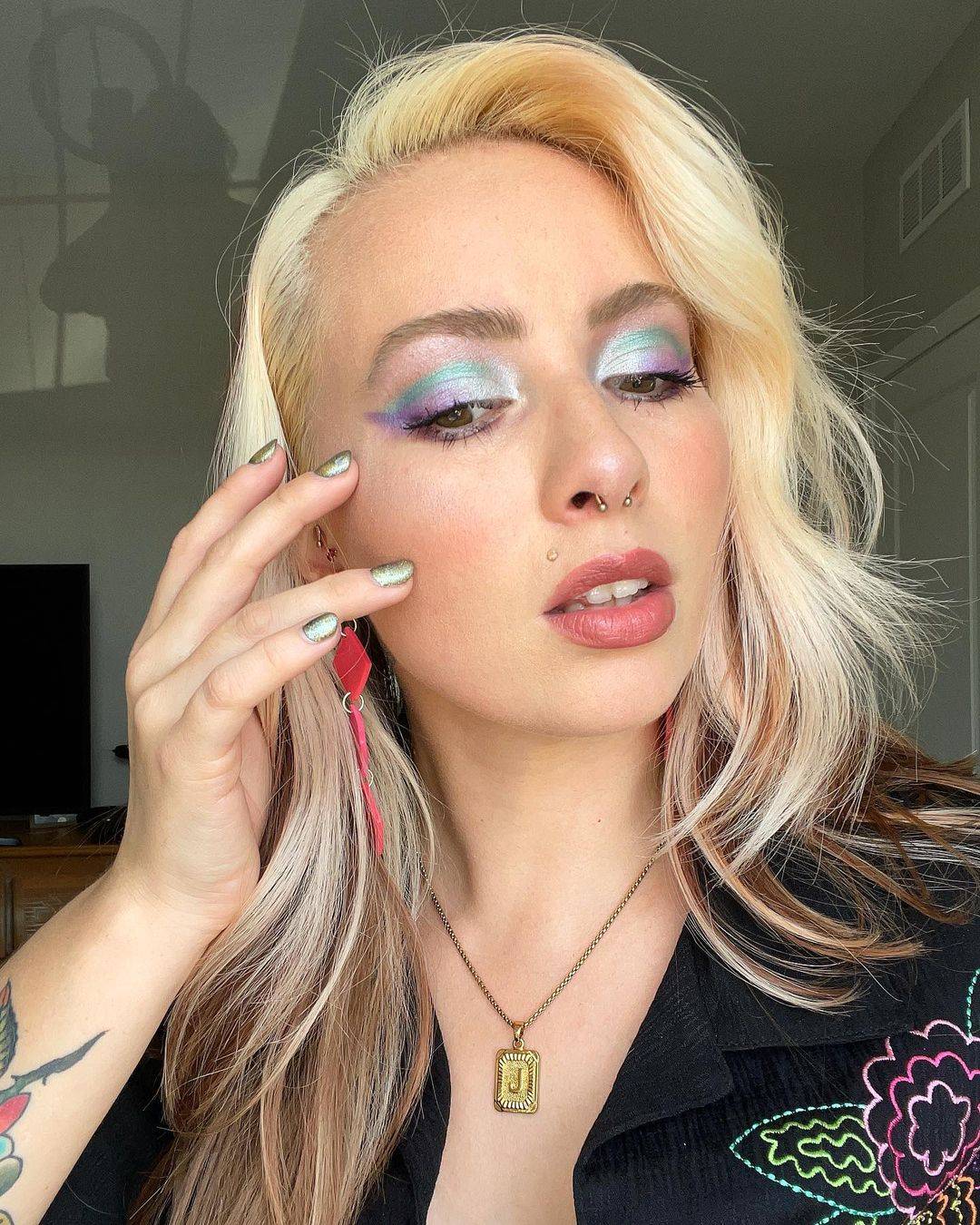 ---
On Wednesdays we wear purple... and teal and an icy pearlescent silver. We're channeling a deliciously whipped confection in a patisserie in Paris, except you're the treat, you magical goddess you.
Get the look:
Apply 'Full Moon' all over the lid
Create a dramatic wing with 'Moonchild', bringing it along the end of the upper and lower lash lines.
Pat 'Moondust' into the front half of the lid.
Brush 'Libra' along the crease. Wet your brush first for extra impact.
---
---
Liner has gone so far beyond the lash lines - draw shapes, paint arches, draw some dots for good measure. And Queen, say yes to every color of the liner rainbow - think of it as a makeup mood ring.
Wet your ultra-thin liner brush before dipping into your shade of the day and say hello to ultra-precise, satisifyingly saturated lines.
Haexlice used shades 'Spirit', 'Moonchild', and 'Moondust' to create this look.
---
---
Embrace your inner Y2K with ethereal otherworldly lids in a soft, metallic finish. Blend out those edges and pair with top and bottom mascara for a magical, dewdrop open-eyed vibe.
---
---
Bring out those deep blues, those tantalizing teals, and the richest emerald greens for a sophisticated, fall-ified take on the summer blues trend. Embrace one statement tone and apply all around the eye for a hazy, statement lid that brings all the attention in.
To recreate this look: layer shades 'Ritual' and 'Sapphire' from your Moonlight Crystal Palette. Finish with The Big Bang Mascara on top and bottom lashes.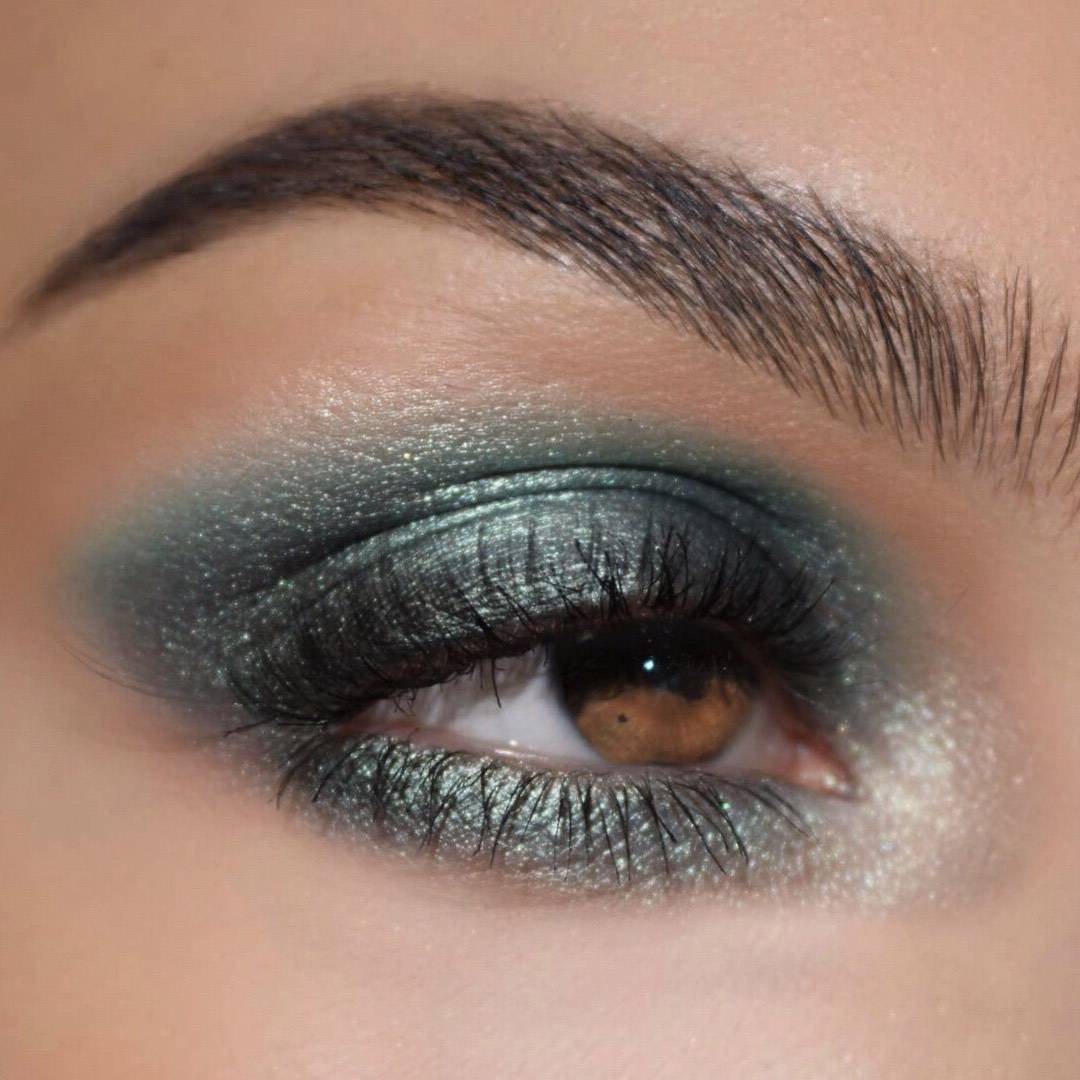 ---
---
Smudgey, smoky, and perfectly imperfect, this look is all about embracing your inner grunge girl. Make it classic with dark neutrals or take it up a notch like Betty-Jean with juicy jewel tones. Add some actual jewels for an even glammier grunge.
To recreate this look:
Apply 'Psyche' in the outer corner and wing it out.
Apply 'Ritual' along the lower lashes and blend into the upper wing.
Pop 'Moonchild' over the wing and blend, blend, blend.
Stipple 'Manifest' into the outer corner of the lid.
Dust 'Libra' into the front of the lower lashes.
Apply 'Moondust' into the inner corner.
---
Shop the Moonlight Crystal Palette
---