How to Make Plastic-Free July All the Time
If you're an ATHR Beauty shopper, you're probably already onboard the sustainable packaging train.
You already know that the cosmetics industry creates 122 billion units of throw-away packaging every year and takes up ONE-THIRD of all landfill waste. You know about the 33 billion pounds of plastic washing into the ocean every year.
In today's blog, we're sharing impactful ways you can help reverse our plastic crisis both individually and globally, plus some much-needed good news on the plastic pollution front!
---
Choose No Plastic Whenever Possible
Whenever you can, avoid plastic packaging and opt for more sustainable materials like glass or cardboard. #Justsayno to plastic bags, straws, water bottles, and any single-use plastic packaging.
Check out our blog for tips on eliminating plastic in your makeup bag and every other area of your life + the golden rules of recycling.  
Say Goodbye to Virgin Plastic
There is zero reason to create virgin plastic in 2022. With over 7 BILLION POUNDS of plastic flowing into our oceans every year, we have an endless supply of already-made plastic to recycle and make into new products and packaging. If plastic is the only option, choose the brand with 100% recycled plastic. Brands using virgin plastic (or even 10% recycled plastic) are just irresponsible at this point. Our planet and oceans can't take any more waste and we need to reuse the infinite supply of materials we've already created.
Our Radiant Ruby Lip Crème and Big Bang Mascara are made with 100% recycled ocean plastic and are fully recyclable through our partner, Pact Collective. This organization along with their beauty brand partners are striving to create a circular system where all beauty packaging is recycled and turned into new packaging. No waste, no more virgin plastic.
Talk to Your Favorite Brands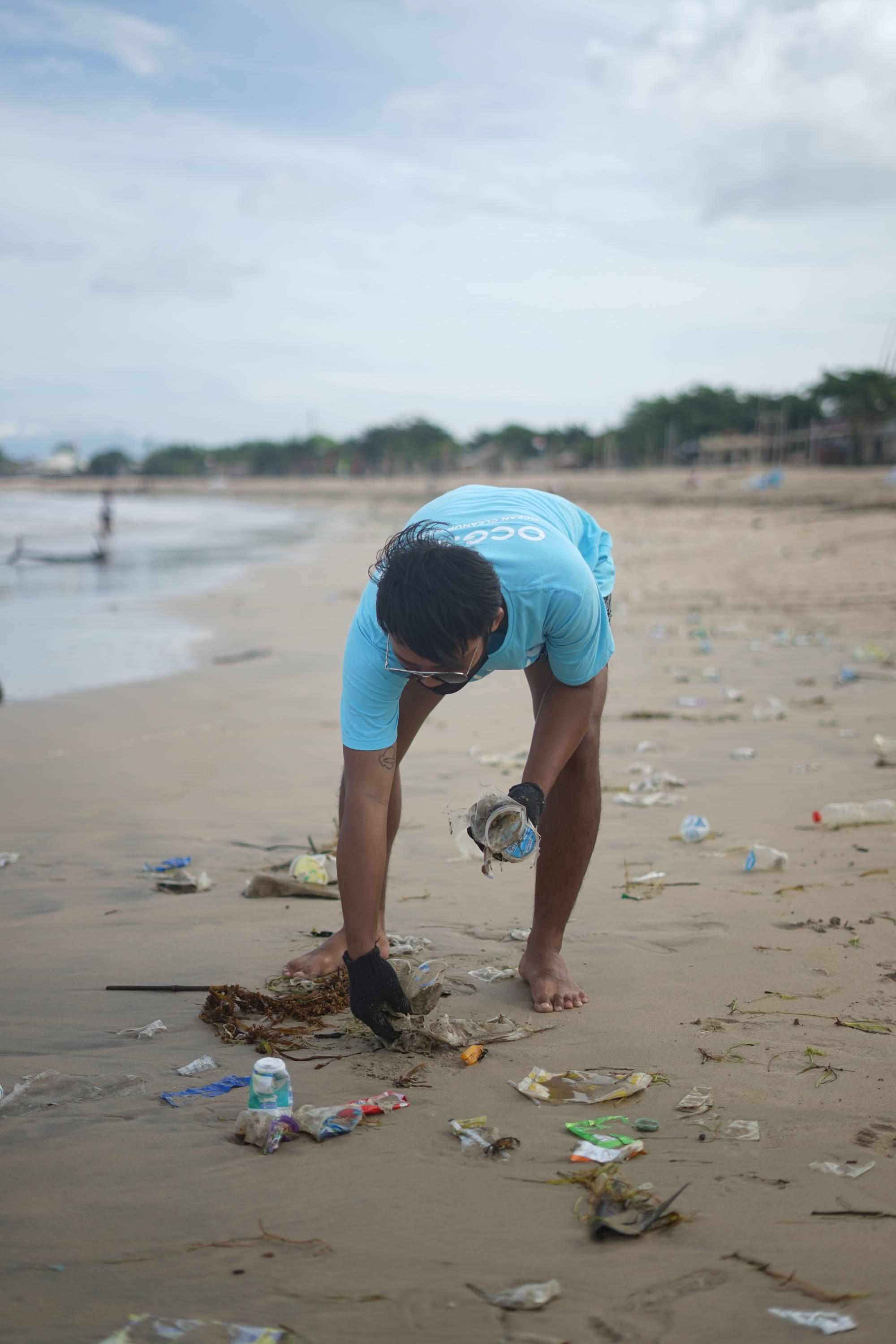 One brand CAN make a difference. At ATHR Beauty, our fully recyclable products produce 25% less carbon emissions than other beauty brands. So far, we've saved over 250,000 units of packaging from ending up in our landfills.
Urge your favorite brands to create recyclable packaging with sustainable materials and to join initiatives like Pact Collective that help reduce and eliminate beauty waste.
Support Organizations Working To Remove Plastic From Our World
The Surfrider Foundation
Dedicated to protecting and preserving the world's oceans and beaches, The Surfrider Foundation has a massive national network of activists and groups that carry out their work.
We donate 100% of our Good Vibes Beauty Box sales to the Surfrider Foundation - it's a beautiful win-win for you and the planet.
---
The treaty to end plastic pollution
This March at the United Nations Environment Assembly, all countries agreed to develop a legally binding treaty to end plastic pollution. This treaty, set to be signed in 2024, "will hold nations, business, and society accountable for eliminating plastic pollution from our environments." This treaty is thanks to more than 2 million people signing plastics petitions + hundreds of companies and 1000 other organizations who backed this initiative. We can make massive change if we all come together!
#Nomore plastic bags
Eight states in the U.S. have banned single-use plastic bags and most other states are in the process of doing the same.
Plastic-free parks
The U.S. Interior Department plans to end the sale of single-use plastic products in national parks and public lands by 2032.
Goodbye single-use plastic beauty
Credo Beauty eliminated all single use plastic in June 2021- think includes sheet, single-use wipes, pads and sample sachets.
Progress in the beauty world
More and more brands are rethinking their packaging and choosing sustainable, recyclable, biodegradable options (and even no packaging at all when possible!) Keep speaking up and telling brands that no-waste packaging is important to you to keep turning the tide!
---
---