How to Love on the Planet This Earth Day
If you asked the planet how its relationship with humans is going, the answer would not be good. All we do is take, take, take and very rarely do we reciprocate. We expect so much and never give the planet a break from our constant demands. Some might call this a #toxic relationship, one that your friends would definitely tell you leave.
So, how can we have a more balanced, mindful relationship where both parties can thrive? Keep reading for all the ways we can #dobetter and love on the planet this Earth Day and every day.
---
Earth Day Events & Initiatives
Cleanups
Join one of the countless group beach cleanups and park cleanups organized across the world! Clean up our natural spaces and connect with like-minded people while you're are it. You can also organize your own clean-up in your area anytime!
The Surfrider Foundation has chapters along every coastline in the U.S. - find the one nearest you to learn about the latest news, events, and initiatives happening in your area.
Events for the earth
There are so many events worldwide that you can join to honor, protect, and preserve our planet. Click here to search activist events, clean-ups, conservation events, earth art events and more in your area.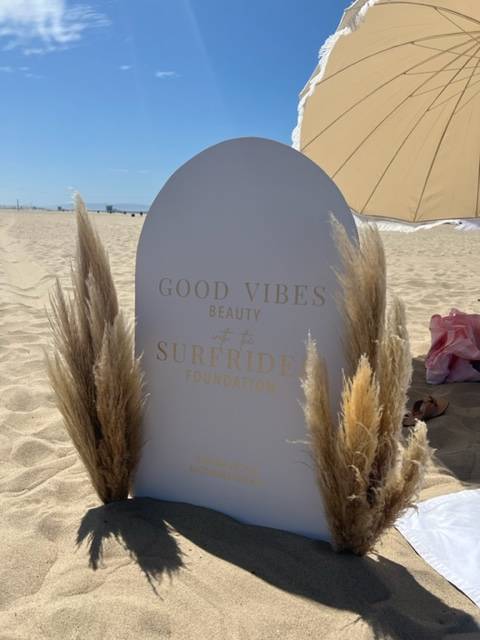 ĀTHR Beauty x Surfrider Foundation Beach Clean-Up + Sustainability Lunch
Together we colleted over 20 lbs of trash and recyclables!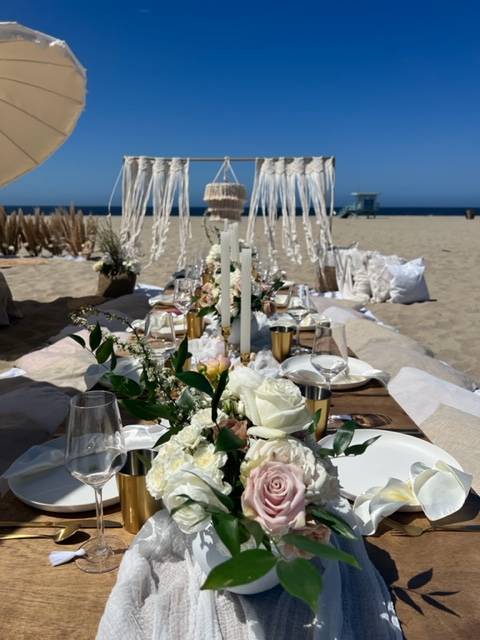 ĀTHR Beauty x Surfrider Foundation Beach Clean-Up + Sustainability Lunch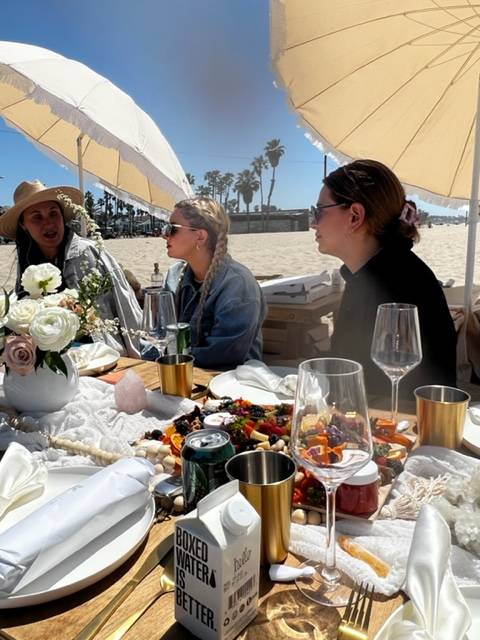 ĀTHR Beauty x Surfrider Foundation Beach Clean-Up + Sustainability Lunch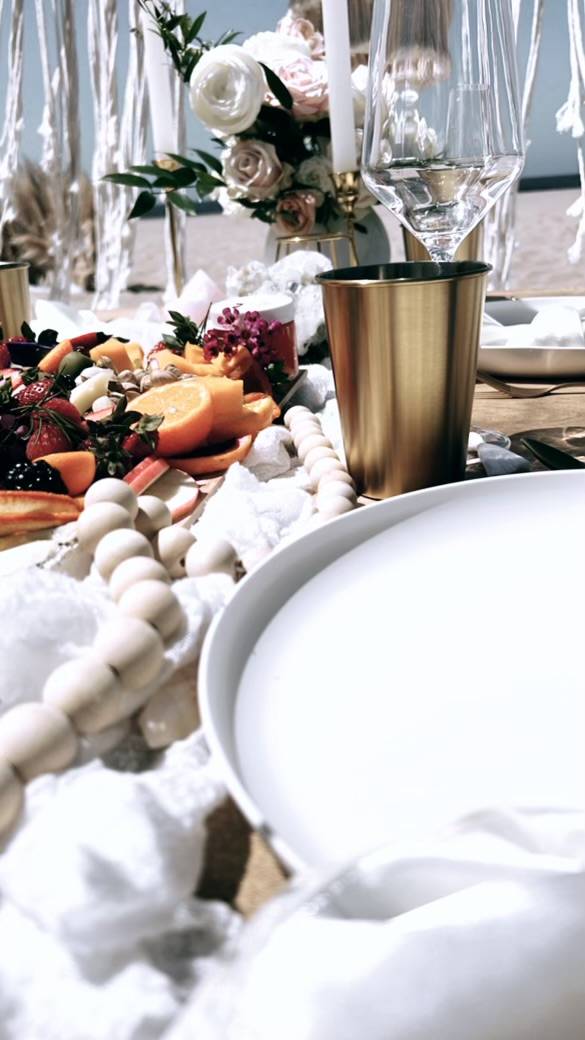 ĀTHR Beauty x Surfrider Foundation Beach Clean-Up + Sustainability Lunch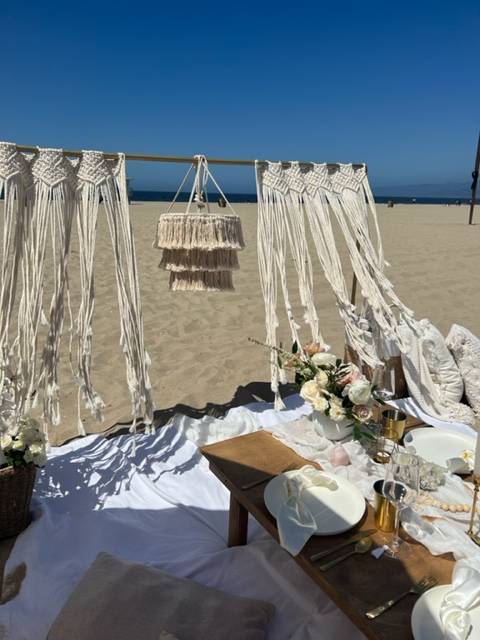 ĀTHR Beauty x Surfrider Foundation Beach Clean-Up + Sustainability Lunch
Plant a forest
Get your hands dirty and restore some of Earth's most precious resources – trees! The very thing that creates the oxygen we breathe. It's a fun and incredibly satisfying activity to do, and the planet will thank you. Click here to find tree planting events near you.
Sign petitions
While our individual actions are so important, big changes need to happen at the highest levels for better environmental regulations. It's quick and easy to sign a petition that could gain traction and lead to real impact on the planet. We need to push for the change we want to see. Click on the links below to sign petitions on the causes that resonate with you:
---
Earth-Loving Choices You Can Make on the Daily
#Sayno to Fast Fashion
While the lure of the super cheap, trendy fits on IG may be strong, the truth is, fast fashion is killing our environment. The fashion industry uses massive amounts of water (it takes 3000 liters of water to make one t-shirt) and is polluting natural waterways with toxic dyes and chemicals. Overall, the fashion industry creates 8% of all greenhouse gas emissions – a massive number when you think just how many industries there are in this world.
This is all in addition to the heartbreaking labor standards and child labor issues that run rampant in the world of cheap clothing.
So, what can you do instead?
Shop consignment: There's a whole world of beautiful, previously-loved garments just waiting for you. Most consignment shops have high standards so you can expect sparkling clean, on-trend fits without the environmental impact of making MORE clothes.
Host a clothing swap: This is a super fun way to refresh (and purge) your wardrobe. That top that you love but never wear? Your friend's friend might love it. You'll come home with less clothing clutter and more items you LOVE. Add some champagne for extra good times ;)
Focus on quality over quantity: Try only buying items you absolutely LOVE (no meh or maybe items) that are quality-made and will last. It's about being mindful about the things we purchase – take a breath and feel into every purchase before swiping your card.
Shop sustainable fashion: There are more and more sustainable fashion brands that are using biodegradable dyes, designing patterns with zero waste, making clothes with leftover factory textiles, using only recycled materials, and using organic and natural fibers. Try one out and feel good about your fashion choices.
Eat more plant-based meals
Besides the ethical side of factory farming, our current animal agriculture-based system creates more than 25% of all greenhouse emissions. Not to mention the massive amount of water needed to keep it going - it takes 1800 gallons of water to make just 1 lb of beef!
If we all slowed down on our animal consumption, we could make a significant impact on climate change and the destruction of our environment. Start by introducing a couple plant-based meals a week and grow from there!
Always carry a reusable bag and water bottle
This one's easy – yet also easy to forget. Leave a reusable bag in your car so you never forget it, and always try to fill up your bottle before leaving home.
Shop sustainable beauty
Sustainable beauty starts with packaging but it doesn't end there – it means sustainable, ethically sourced ingredients, carbon-aware shipping methods, sustainable packing materials, and giving back to the planet.
How we do sustainability at ĀTHR Beauty:
1. Recyclable packaging made from recycled materials
All of our packaging is made from 100% recycled materials and can either be recycled in your standard recycling bin, or through our partner, PACT Collective.
For instructions on how to recycle every ĀTHR Beauty product, read our blog.
2. Sustainably Sourced Ingredients
Every ingredient we use is sustainably sourced from start to finish. That means no harm to the planet or the people producing it, no cutting corners by damaging the land, exploiting local communities, or otherwise destructive practices.
3. Carbon-Neutral Shipping
For about $0.28 (depending on weight) you can purchase carbon-neutral shipping on our site. This extra fee goes towards offsetting the carbon emissions from shipping that item. Our partner, Cloverly calculates the carbon impact of that order and offsets exactly that amount with green energy credit purchases.
4. Giving Back to Earth-Loving Initiatives
We donate 1% of all sales to 1% For The Planet. This organization works with non-profits in areas of climate, food, land, pollution, water, and wildlife. So far, this organization has helped direct $200 million to environmental non-profits around the world.
In case you haven't heard, 100% of the proceeds from our Good Vibes Beauty Box (26 sustainable beauty baddies for only $99) goes to The Surfrider Foundation, an organization working to protect and preserve our oceans and waterways.
---
---