How to Celebrate Women's History Month
Women's history month is about honoring, remembering, and sending gratitude to the women who paved the way for the lives we lead now. Who rallied, fought, and constantly challenged the status quo to move us forward. It's also about empowering the women around us, having compassion and love for ourselves, and listening to the younger generation and evolving alongside them.
Today's blog is about how we can uplift and empower the women past, present and future who have, do, and will shape the world we live in.
Host a love circle in-person or online
Bring together a group of ladies for a love sesh that will lift you all up higher:
Focus on one person to start - go around the circle and have every person share a special memory, a reason they admire or are inspired by that person, or a positive, heartfelt intention for their life.
Then, move on to the next lady until everyone's cup runneth over.
When we feel empowered, supported, and appreciated, that's when we rise up. That's where the history-making begins.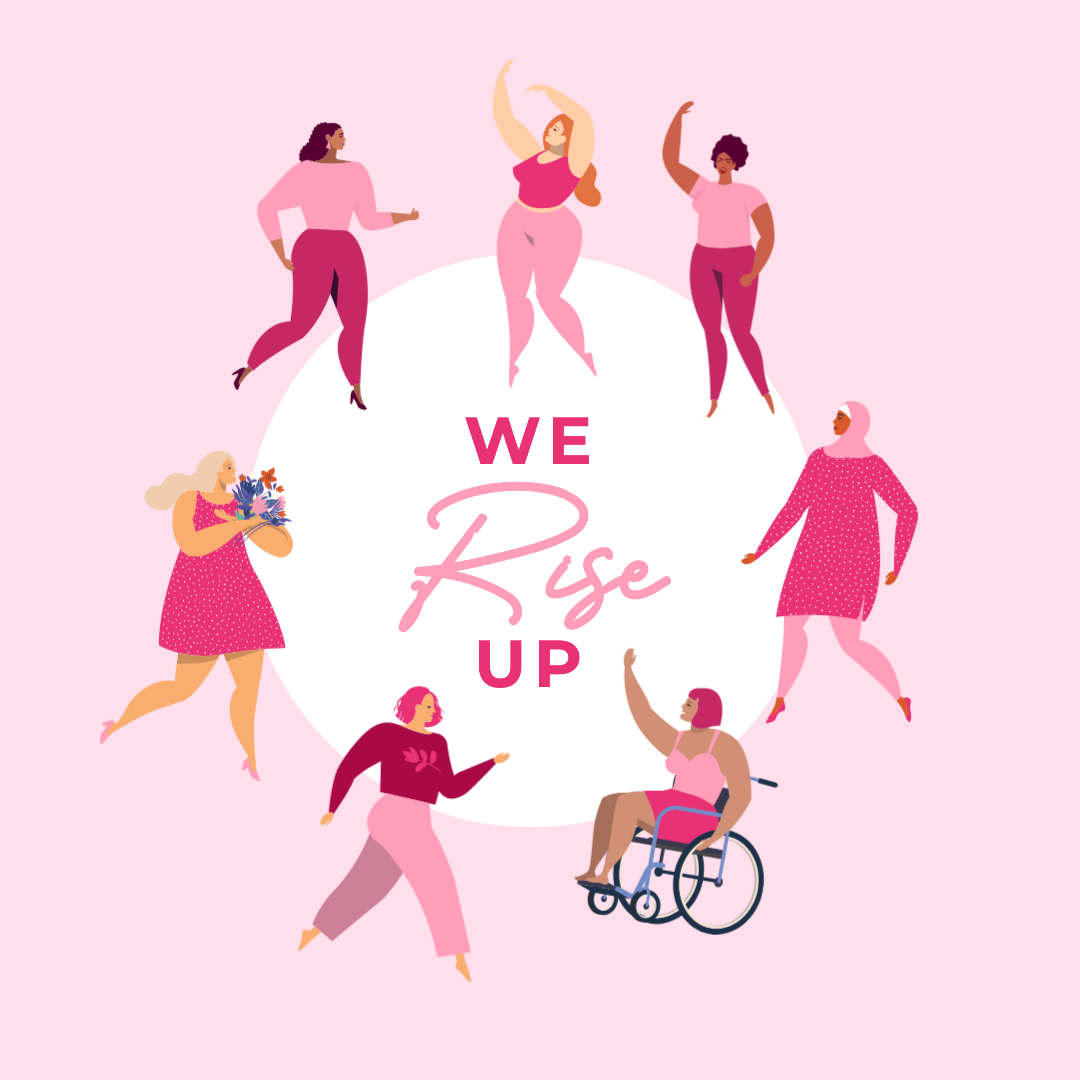 Take some time (even 5 mins out of your day) and do what feels JOYFUL to you. Do the thing your intuition wants but you've been ignoring in favor of tackling your never ending 'should' and "have to' lists.
It could be a bath, a crystal meditation, a few moments of blissful silence, or maybe it's an Amazon prime and wine night, a solo dance party with 90s rap blasting, or a delicious piece of cake by candlelight. Think about what feels the most indulgent and joyful to you, and do that. Self-love is about honoring and celebrating ourselves, and love for ourselves leads to inspired action that ripples outwards.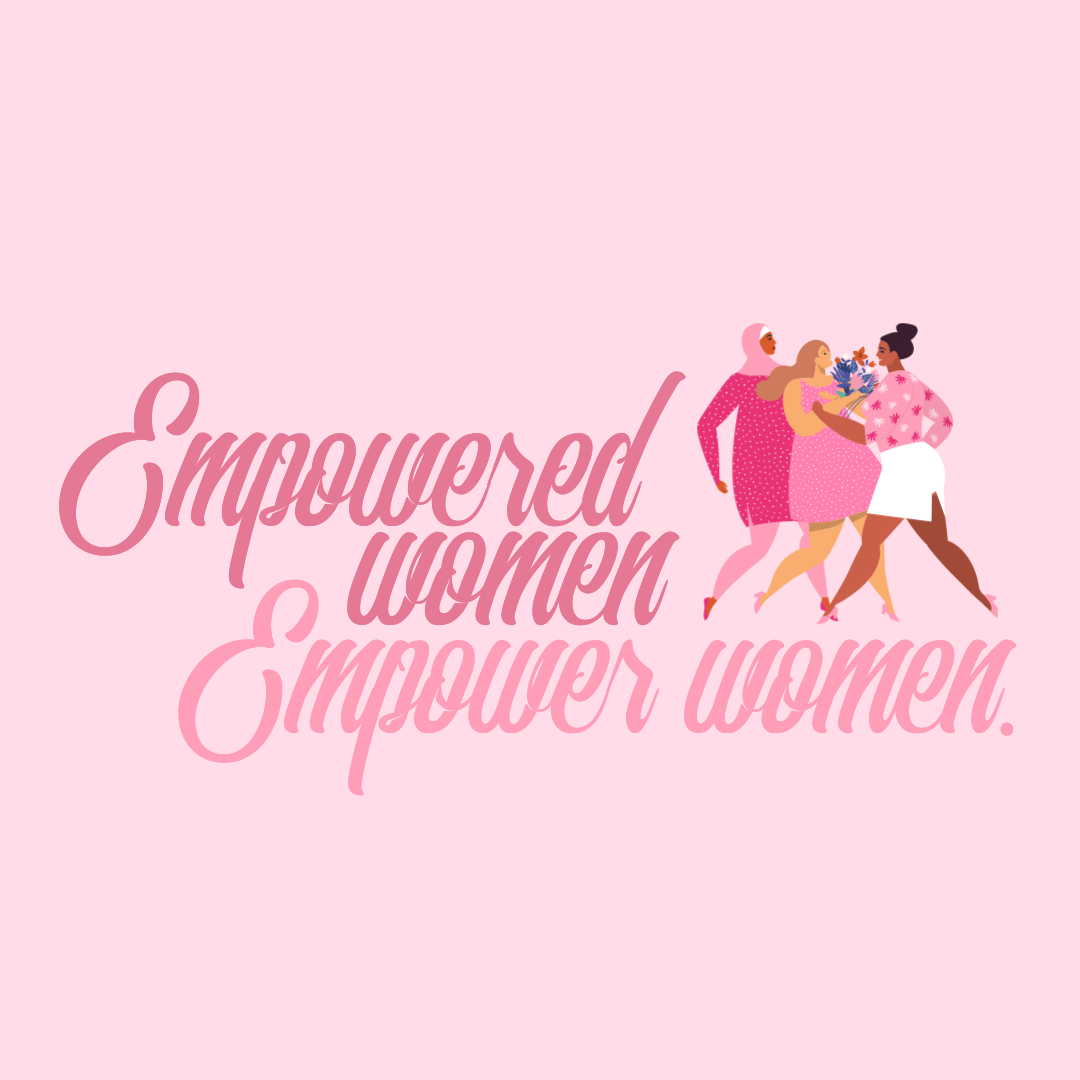 Something to try: share something real about yourself (something that makes you *gasp* less than perfect) with a friend or on social media. Why? Society puts so much pressure on women to be, look, and act a certain way - a insanely unattainable way. We're plagued by doubt and toxic perfectionism thanks to the perfectly curated worlds we all feel pressured to uphold on IG.
What if we posted that less-than-flattering photo or shared an uncomfortable truth sometime? What would be saying silently to ourselves and to others: that your're good enough, you're not alone, you're perfect as you are. It would mean accepting ourselves more fully and taking action from a place of empowerment rather than self-doubt. Send yourself a little well deserved acceptance for the you that you are.
Send some love to the women before you
Whether it's your grandma, your mom, or seniors in your area, send some love, gratitude, and attention their way. Whether they were an activist, a stay-at-home mom, a career woman, or anything and everything in-between, they paved the way for us. Send them a card, give them a call, or go out for coffee – hear some of their stories, take time to truly listen and be present with the women who came before you. Women being present with other women only raises the collective vibration and our individual feelings of connection and capability.
Support Women's charities and initiatives
If you're financially able, these charities support womxn in the U.S. and all over the world - in fighting discrimination and inequality, ensuring women's rights are upheld, supporting women through crisis and turmoil, and helping womxn thrive in every area of their lives.
Global Fund for Women - a non-profit funding women's rights initiatives like economic equality, sexual health and rights, and freedom from violence.
UN Women - Humanitarian relief and support for women and girls in Ukraine that have been forced to flee their homes or have lost everything.
Girls Not Brides USA - an organization focused on ending child marriage all over the world.
National Women's Law Center - a non-profit working with the legal system to address and end discrimination and injustice against women.  
Trans Women of Color Collective- supporting trans women of color "to thrive, not just survive" through a network of healers, entreprenuers, and inspirational trans women in the community.
---
---